S.A.M.A. Italia and SAMA Tools: let's get to know each other better!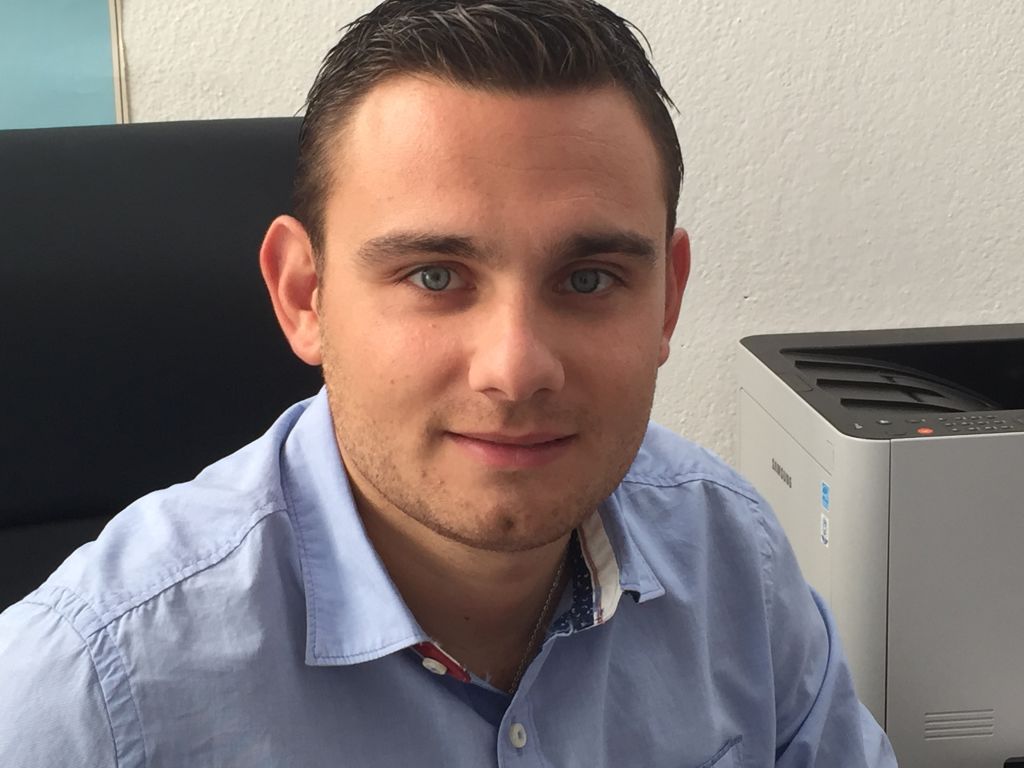 We are manufacturer of portable measuring instruments, specialized in non-destructive testing devices, and we make calibration on all instruments, not even on our branded ones.
What differentiates us from competitors is our attitude...
-
Hello Paolo,
What can you say about S.A.M.A. to those who want to know more?
Paolo:
S.a.m.a. Company is a partner.
A partner is by definition "each of the two people allied in the pursuit of an activity that requires the participation of them". This definition identifies, in other words, the importance of finding a collaboration that can meets the needs that falls outside their skills.
S.A.M.A. Italiahas founded its ethics on this kind of collaboration, and it has long been committed to providing knowledge and professionalism.
Fabiana:Ok, but in particular, what it the approach with customers?
Paolo:
Technical-sales Department is ready to respond within few minutes to every need both telephone and by e-mail, in order to ensure a perfect pre-sales assistance.
Pre-sales communication is for S.A.M.A. the basis of partner's definition, because it is precisely with this attention, almost maniacal, of any detail of the request that we can identify the correct type of instrument or the correct service that can solve a problem.Qualified operators make themselves available with the purpose of helping their customers, both for technical and economic point of view.
Fabiana:
Therefore, from S.A.M.A., you do not buy "product codes" but a real personalized technical advice to the customer's production context.
The technicians, through precise questions, make sure to provide the most suitable measuring instruments.

So Paolo, how does this precious listening phase to customer impact on returns for wrong order?
Paolo:
This approach is essential for achieving targets asa low returns for wrong order (now well below 1%) or customer satisfaction of 100%.
But a real partner must be the one that combines an excellent pre-sales assistance with an excellent phase of order dispatch and after-sales service.
S.A.M.A. Italia, thanks to a warehouse of over 5000 products and a calibration laboratory, manages to deliver most of its orders within 1-3 working days.
And last but not least, after-sales service that is handled in every aspect by technicians both for making repairs and for the first use affiliation, for which it is possible to have a training course at user's headquarters.
Fabiana:
So we can say that, although in Italy the e-commerce is booming and sales are completely automatized, S.A.M.A. decided not to abandon the contribution of human professionalism, which, in fact, makes it the peculiar characteristic that differentiates from other competitors.
Paolo:
That's right, Fabiana.S.A.M.A. Italia is composed by a team of people with different and complementary characteristics, but all linked by the same aim: to solve customer's problems with empathy, by interpreting their difficulties and priorities.
Moreover, unlike the competitors, S.A.M.A. team go directly into companies with special needs to evaluate and advise directly on the field the best strategies to follow on the most suitable measuring instruments and the periodic calibration of their equipment.


And you, how would you feel about meeting technicians able to quickly understand your needs, without wasting time?
Author:
Fabiana Fanti
I graduated in Political Science, with political-social specialisation, at University of Bologna in 2002.In S.a.m.a. Italia Company, I am responsible for Administration, communication and marketing.
Translated by Dr. Martina Guatteri